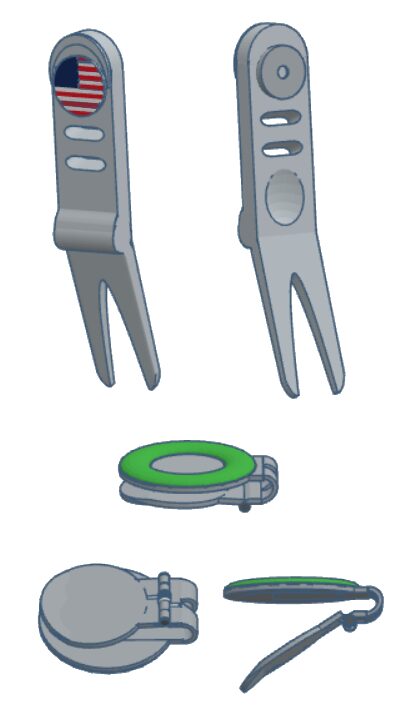 We listened to your feedback at the PGA Show and new patent pending products are in the works. Here's what's coming:

Spring-loaded hat clip for ease of use on multiple hats

Scratch resistant aluminum body

Multiple color choices

Mini ball marker (Your personal metal ball marker can still be used)


Streamlined divot tool design

& more!
We're aiming for a summer 2023 launch.

Earlier if we can sell our current inventory. So please, buy one today. If you make a purchase today you will receive a "20% off thank you discount" code when we launch the new product. Discount code will be sent automatically.

Or sign up to receive updates, as we continue to improve our products.